Classroom Phonics Games
The following physical games have been specially written and devised by the team at Teach Your Monster to Read. They have been created to help children engage with phonics practice in a fun, challenging and exciting way.
The games can be played in a classroom, hall or the playground and with a full class of children. We hope you enjoy introducing them to your lessons.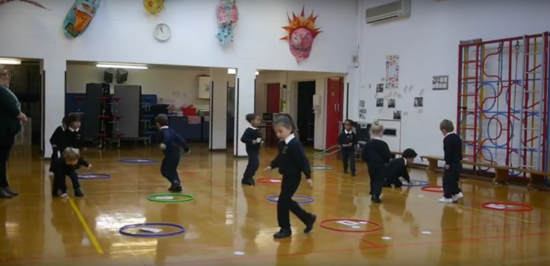 Click on each game for further instructions:
You can download the first 31 Teach Your Monster to Read printable grapheme cards to use with these games.
Have you played the full game?
Covers letters and sounds to reading full sentences.
Designed in collaboration with leading academics.
Computer version is 100% free.
Start your adventure
Testimonials
"I was stunned to see how much they enjoyed this. It blew me away."
Matt Lovegrove, Cippenham Primary School
"The kids absolutely love this game - and they're learning!"
John Hole, Wray Common Primary School
"This is a fun and engaging way to help your child learn to read. My son warmed to the game quickly and didn't want to stop playing it!"
Sarah Fox, mum to Leon aged 5